It's time for you to move forward with your health and nutrition but you find yourself feeling overwhelmed with the time commitment of signing up for a live program? Understanding that we all live diverse busy lives I have developed a self led 8 week Nutrition Connection program to allow you to learn at your own pace. No hard time commitments, no weekly coaching calls, no added stress!
Learn at your own pace! 
This program has been developed to fit into your busy schedule. Providing you with the tools, worksheets, videos, meal plans and learning opportunities to be explored at your own pace.  The luxury of a self led program is that you can pause when you need to, to give yourself extra time to absorb, understand and apply the material you are learning. Plus extra time to really dig into some of those delicious recipes. 
It isn't a diet! It's a perspective shift. 
This program is made to help you find that extra bit of energy, finally get rid of that horrific heartburn and bloating and to provide you with the tools you need to find your healthy. This program isn't meant to be a quick fix but rather something which will help you build sustainable, healthy, life long habits.  
​
Who is this self led program for?
Great question! This program is for anyone who is interested in learning more about their health and nutrition. People who have hectic schedules, busy families or other time commitments will flourish in this program as they get to decide how fast or slow to take things.  This program has also been developed to help you develop a better relationship with your body and your food, all while eating delicious food to keep you inspired and motivated.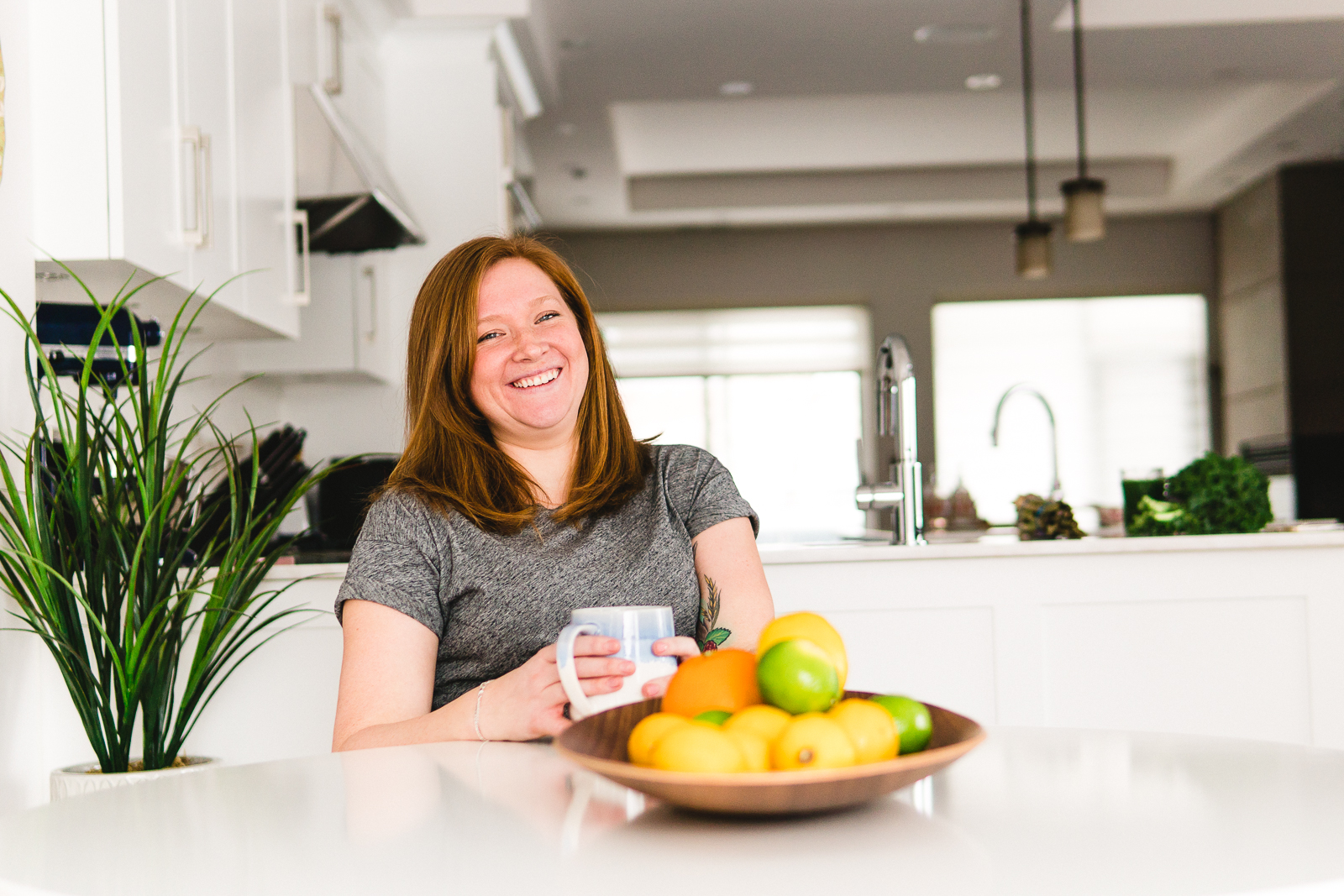 I'm a Registered Holistic Nutritionist and Natural Nutrition Clinical Practitioner. I like most have struggled to figure out what works for me nutritionally and how to find the best form of balance for my life, dietary restrictions and overall felling of health and well-being. After many years of trial and error and going back to school I have been able to figure it out for myself.
I have developed this self-led Nutrition Connection program to help busy individuals like yourself find health, happiness and most importantly feeling empowered when it comes to your health and nutrition choices.
I hope this program helps you to develop a greater understanding of what your body needs and wants, and how you can support your health through delicious and simple dietary choices.